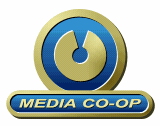 We hope that you'll feel our cause is worthy enough to contribute a few pounds to the bandwidth bills.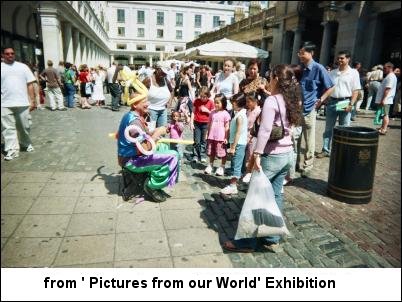 Media Co-Op Limited is a video and photographic creative writing and training group based in London. Our mentors and producers are freelance and work project-by-project.
In 2002 we generated 'Pictures from Our World,' a photographic project with Lottery Awards for All funding about the way Her Majesty the Queen's Jubilee was celebrated across England., supervised by Carol Gould. The project culminated in an exhibition in London that received accolades from the photographic press. Participants were Ciaran O'Reilly; Beatrice Ruffini; Susan Brooks; Bradley Richards and Michael and Dominic Lester.
Media Co-Op collaborated with Culture Mix on 'An African in London,' a video with Lottery Awards for All funding about South Africans living in London, some of whom emigrated during the dark days of apartheid. Produced and Directed by Carol Gould, those interviewed included Deputy High Commissioner George Johannes; ANC activist Thembi Nobadula; architect Isaac Benjamin; music impresario Geraldine Auerbach MBE and economist Leo Katzen. Production participants included Amy Guttman; Nick Watson and Dan Ablett.
In 2003 Media Co-Op has been developing a new website, soon-to-be-launched Current Viewpoint. Projects in development include 'A Room at Camp Pickett' with Minority Media.
Media Co-Op was the brainchild of a group of older industry professionals who were originally associated with Ruby Pictures, whose projects were taken on by us in mid-2003. Development of a film version of Carol Gould's book, 'Spitfire Girls' and of 'Regina' is on the cards for 2003-2004.
Media Co-Op's staff and freelancers are available for consultancy on video project development. We are planning to open an office in the United States in late 2003.
In 2005-06 we co-produced with Culture Mix, Minority Media and Heritage Films 'Black GIs in Britain;' 'Blitz Entertainers;' 'The Bevin Boys;' 'The Evacuees;' 'The Jewish Evacuees; and 'Michael Mason Goes Back.' In 2007-08, provided the health of Carol Gould improves, we plan a film about British children of American GIs, in collaboration with Creative Images.
Media Co-Op Ltd:
London : Tel 0207 289 9560/Fax 0207 266 7660
e-mail: emails@media-co-op.com
Registered in England and Wales Co Reg No 4834288
Co Secretary: B. Philip Patten
Registered Office: 22 Great James Street London WC1N 3ES